Aim QX BloodShot PS4
Qappz is a high energy entertainer and is amongst the top creators on Facebook Gaming. Focusing on high energy and quality content while delivering insane gameplay. Streaming mainly BR games, Qappz dominates lobbies in Warzone, Fortnite, and other popular BR. You can catch him using his top of the line AimController tailored for maximum performance, and built specifically for quick reaction times and dominating opponents. Want to play like Qappz? Who doesn't!? AimControllers has you covered with custom PS4 and Xbox Controllers designed by the man himself, Qappz!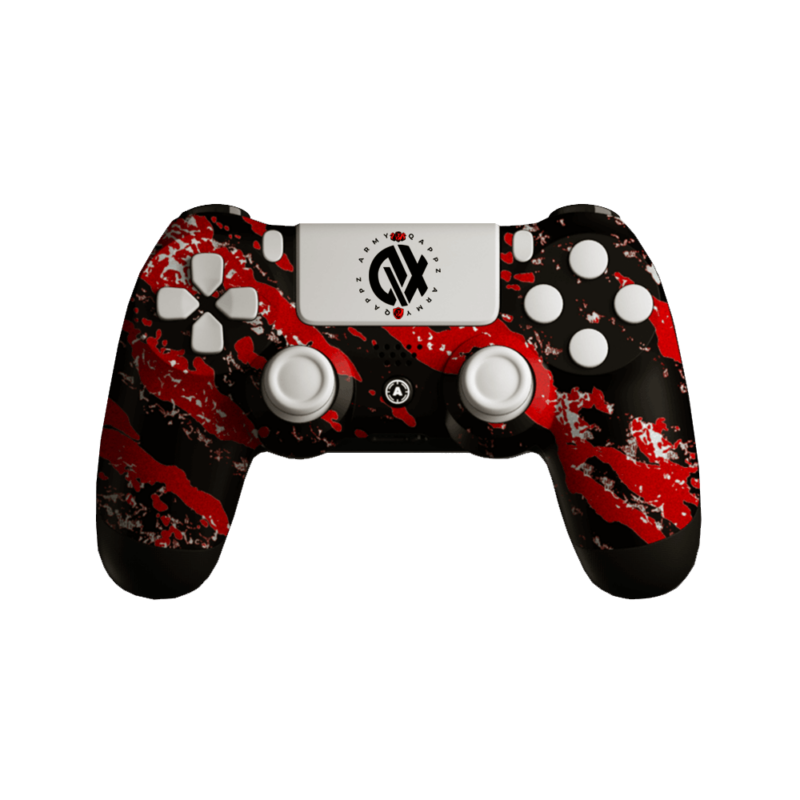 Official Playstation 4 Controller Customised by AimControllers
All our custom controllers are genuine brand new Sony Playstation 4 Dualshock 4 V2 (Latest Version). After customisation process each controller is rigorously tested so quality is guaranteed.
Lifetime warranty
Designed and manufactured in Europe
Compatible with PS4 and PC
Fully customizable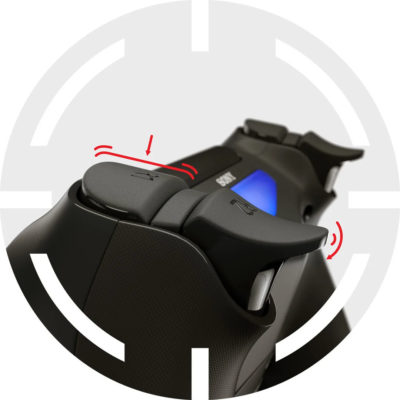 Smart Triggers / Smart Bumpers
Smart triggers and bumpers will allow you to act faster – their response time is much quicker thanks to the digital mechanism.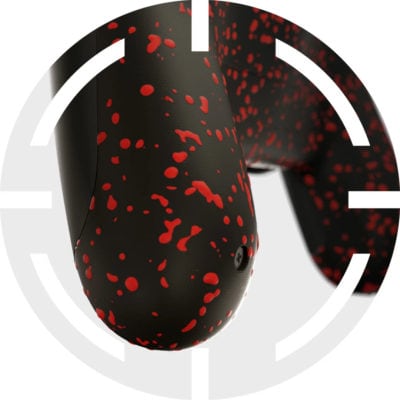 Aim Grip
Special rubbered texture makes your grip more comfortable and reliable that the AimController will not fall out of your hands.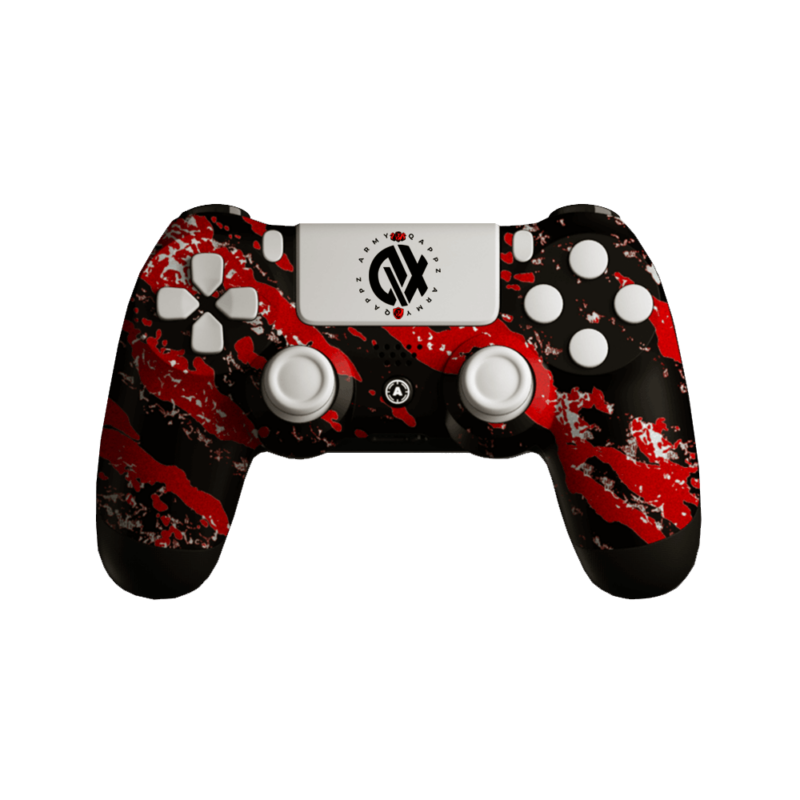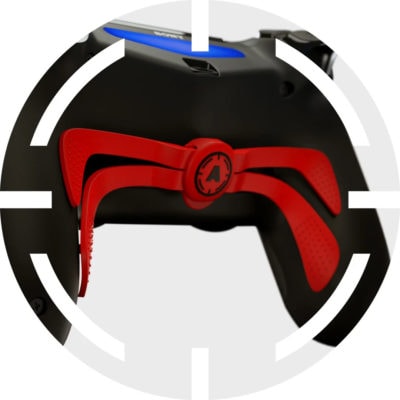 Paddles
The paddles installed at the back of the controller improve the comfort and efficiency of playing.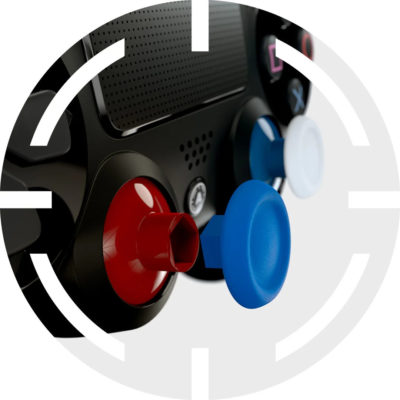 Aim sticks
Now you cannot only change their color, but even the height (small, medium and high).
What's inside the box
See what you get in your package
Original Customized PS4 AimController (with LIFETIME WARRANTY)
AimControllers Microfibre cloth
AimControllers Flyers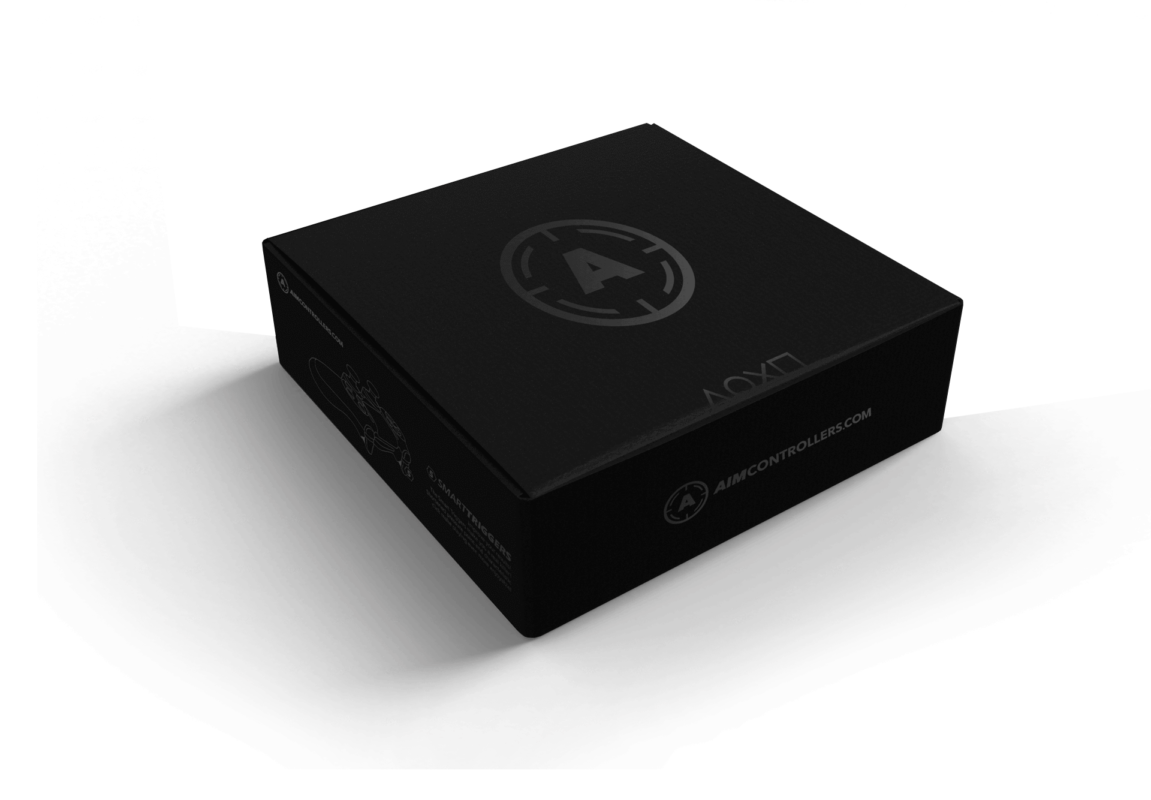 Specification
Product name
Original Wireless Controller (DUALSHOCK®4)
Product code
CUH-ZCT2 series
External Dimensions
Approx.161mm x 57mm x 100mm (width x height x depth)

(excludes largest projection)

Weight
Approx.210g
Keys / Switches
PS button, SHARE button, OPTIONS button, Directional buttons (Up/Down/Left/Right), Action buttons (Triangle, Circle, Cross, Square), R1/L1/R2/L2 buttons, Left stick / L3 button, Right stick / R3 button, Touch Pad Button
Touch Pad
2 Point Touch Pad, Click Mechanism, Capacitive Type
Motion Sensor
Six-axis motion sensing system (three-axis gyroscope, three-axis accelerometer)
Other Features
Light Bar, Vibration, Built-in Mono Speaker
Ports
USB (Micro B), Extension Port, Stereo Headset Jack
Communication Specifications
Bluetooth® v2.1+EDR

USB HID Class, USB Audio Class

Battery
Built-in Lithium-ion Rechargeable Battery

DC3.65V

1000mAh