Consola
none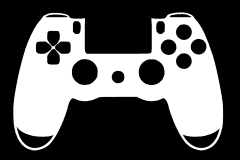 Front Shell Panel
none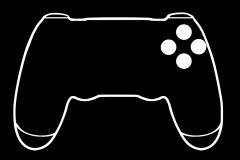 Action Buttons Color
none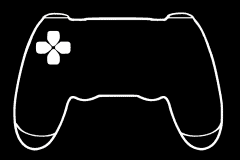 D-Pad Color
none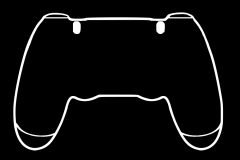 Share/Options Color
none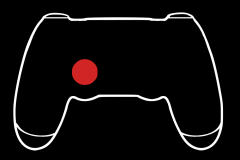 Left Stick Base
none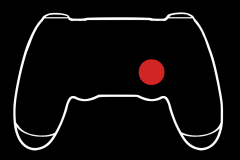 Right Stick Base
none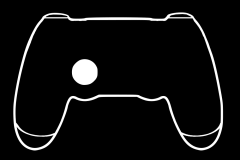 Left Aim Stick
none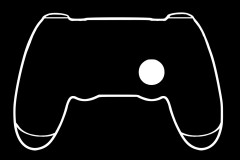 Right Aim Stick
none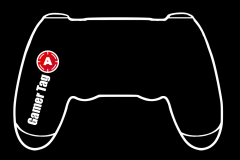 Left Side Logo/Gamer Tag
none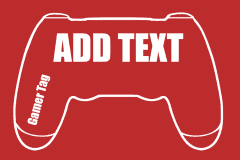 Left Side Gamer Tag
none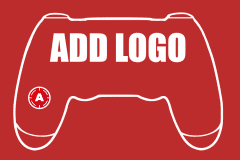 Left Side Logo
none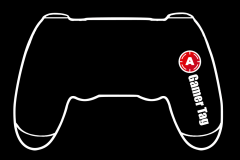 Right Side Logo/Gamer Tag
none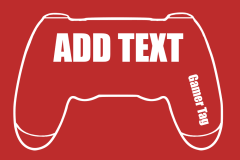 Right Side Gamer Tag
none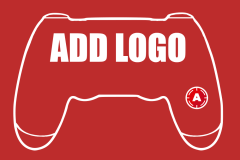 Right Side Logo
none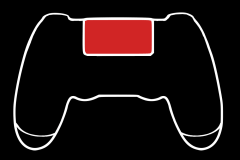 Touchpad Color
none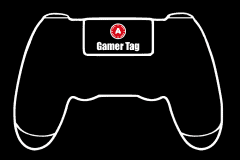 Touchpad Gamer Tag/Logo
none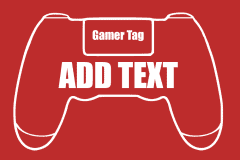 Touchpad Gamer Tag
none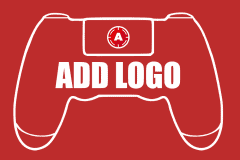 Touchpad Logo
none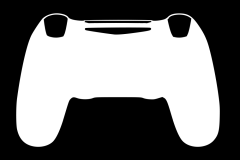 Aim Grip
none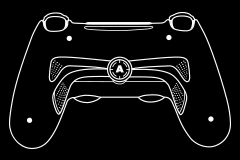 Aim Paddles
none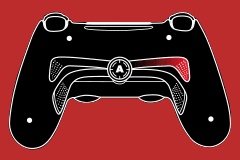 Upper Left Spider Action Configuration
none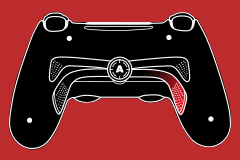 Lower Left Spider Action Configuration
none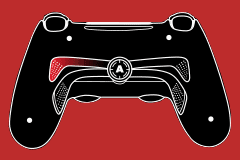 Upper Right Spider Action Configuration
none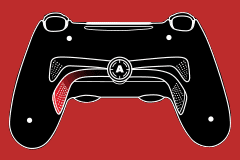 Lower Right Spider Action Configuration
none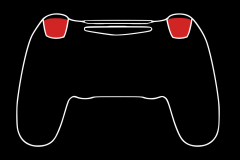 Triggers Color
none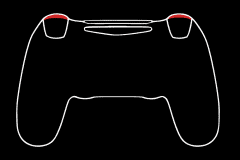 Bumpers Color
none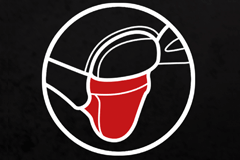 Smart Triggers
none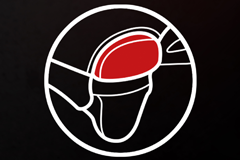 Smart Bumpers
none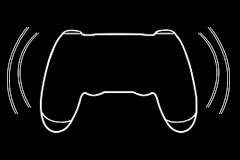 Vibration Motors
none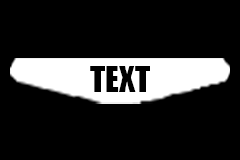 Lightbar
none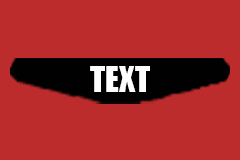 Lightbar Gamer Tag
none
Everyone likes to feel special. Unfortunately, the widespread standardisation of equipment does not make it easy to stand out and show your individual style. With this in mind, we thought that there is a real lack of companies on the market that allow you to personalise top quality equipment. And that's when we came on the scene! The incredible offer of the AimControllers online shop not only allows you to purchase the best quality equipment manufactured from top-notch components, but most importantly, it provides you with the incredible opportunity to design your custom ps4 controller, tailored to individual taste and needs, both in terms of aesthetics and functionality! Are you surprised? Interested but still wondering how you can build your own custom ps4 controllers? Let us tell you everything you need to know.
Personalized PS4 Controller to suit your needs
Every console game enthusiast is well aware of the impact of the appropriate gaming equipment on the comfort of the game and the results of a particular gameplay. That's why we, as avid gamers, noticing a considerable gap in the console accessories market, decided to change the rules of the game and allow everyone to purchase the perfect ps4 custom controller, which meets individual needs. And not just in terms of appearance! Using our convenient creator, you can create your own ps4 custom controller with paddles, sticks, triggers, bumpers and buttons tailored to your individual physical characteristics, in the shape, positioning and colour of your choice. Which will provide you with the ultimate gaming experience, improve your performance in most games, and allow you to spend hours at your favourite game without getting fatigued. When you create your own ps4 controller using AimControllers, then you get guaranteed best quality and satisfaction, plus you can let your creativity shine. AimControllers is one of the biggest brands supplying fully customisable and original controllers of the highest quality, perfectly suited to physical conditions and also unusual looking. Therefore, if you dream of a personalised PlayStation 4 controller that will optimise your productivity, then be sure to take a closer look at our website.
Choose a perfect PS4 custom controller designed by AimControllers creatives
Are you dreaming of the perfect PS4 controller that does not look like all the standard and boring variants from chain shops and would like your accessories to reflect your individuality and unique style? An important occasion is coming up and you are looking for a gift idea for a beloved gaming geek, but you would like him to receive something extra, something beyond the traditional hardware? Or maybe you just want to treat yourself to something special? If you find any of these thoughts close to your heart, then we have a great new information for you. The AimControllers website is the perfect place to bring them to life. When it comes to the look of your equipment, through our website you can create your own ps4 controller with every element to suit your taste, or decide on one of the ready-made ps4 custom controllers. Through AimControllers, you can build your own custom ps4 controllers with pictures, referring to your favourite game, animal motifs, classic patterns, or opt for one of the dozen or so monochrome colour versions. And best of all, no matter which colour and design you choose, you can be sure of the highest quality components and materials and top-of-the-range production. Check it out and you certainly will not regret it. Deciding on one of the available themes is a breeze. Simply browse our website and choose one of the designs you like best – you can choose from nine monochrome options and several dozens of different patterns and designs. The range includes personalised PlayStation 4 controllers featuring army-style motifs, Star Wars themes and a rainbow of splashed paint designs. The options are endless and all you have to worry about is choosing the favourite one for you.
Create a PS4 Controller that will be a perfect fit for you
If you don't want to go for one of the options we have listed, you are not particularly fond of any of them, or you just really want a ps4 custom controller that reflects your personal style, then we have another solution for you. We offer you the opportunity to build your own ps4 controller. Sounds interesting, right? If so, fantastic! Because we are one of the few companies on the market to offer this option. What's more, we have developed a special tool for this purpose that makes the whole customization process easier, so that you can design your own ps4 controller down to the smallest detail. Do you think it was just figurative? Well, no! At the AimControllers online shop, you can choose to your liking literally every item of your new ps4 controller customized! It's not just a figure of speech – in our creator you can customise the colour of the buttons, the shape of the D-Pad, the side, centre and back panels, the thumb sticks, triggers and bumpers, and even add your own logo. Finally, everything is just the way you want it. With us, you are the master of the situation, and in just a few minutes you can customize every element to your liking and make a custom ps4 controller of your dreams.
Make your own PS4 Controller using our easy-to-use creator
The process of creating your own customised ps4 controller to suit your needs can, at first glance, seem quite complex and overwhelming. But this is not quite the case, especially not with our extremely clear and easy to use wizard. So how to customize a ps4 controller? Actually, it is easier than you think. For starters, just go to our website and select the PS4 controllers tab. Then you will immediately see the ready made controllers designed by the experts at AimControllers and a separate tab that allows you to build your own ps4 controller. Just click on "create your own ps4 controller" button and proceed to choose your colour, materials, button size and positioning and many other advanced options. To help you make your choice, think about the type of games you play most, the buttons you use most often or the most disruptive features on your existing PlayStation controllers. Then there are the cosmetic aspects – the colour scheme and any decorations you might want to add to your ps4 controller. That is pretty much all, when you are ready and sure of the individual features you have selected, then just save your pick and go shopping! See? It was a piece of cake!
Build your own custom ps4 controller
Regardless of age, gender or years of gaming experience, every gamer wants to play with the best quality equipment that perfectly suits individual needs. With that in mind, you have your gifts idea covered! After all, can you think of a better gift for a game-loving kid or a man who's into gaming than a modded ps4 custom controller tailored to suit the tastes and the preferences of your loved ones? If, like us, you think this will bring joy to your friends and loved ones, then we highly recommend you take a look at our offer before Christmas, birthdays and other occasions. Because, ultimately, nothing demonstrates your commitment more than our involvement in fostering the passions and interests of our loved ones. If you share our opinion, we invite you to browse our site and purchase a truly personalised, modified PS4 controller, or even a make your own ps4 controller in your favourite colour, with a funny inscription or interesting design. You can make your own gift, after all, because the best investment you can make is in yourself. With such great hardware, every look at your equipment will encourage you to play and develop your passions and skills. And in turn, it will make you a better player and improve your game experience. Sounds fantastic, doesn't it?