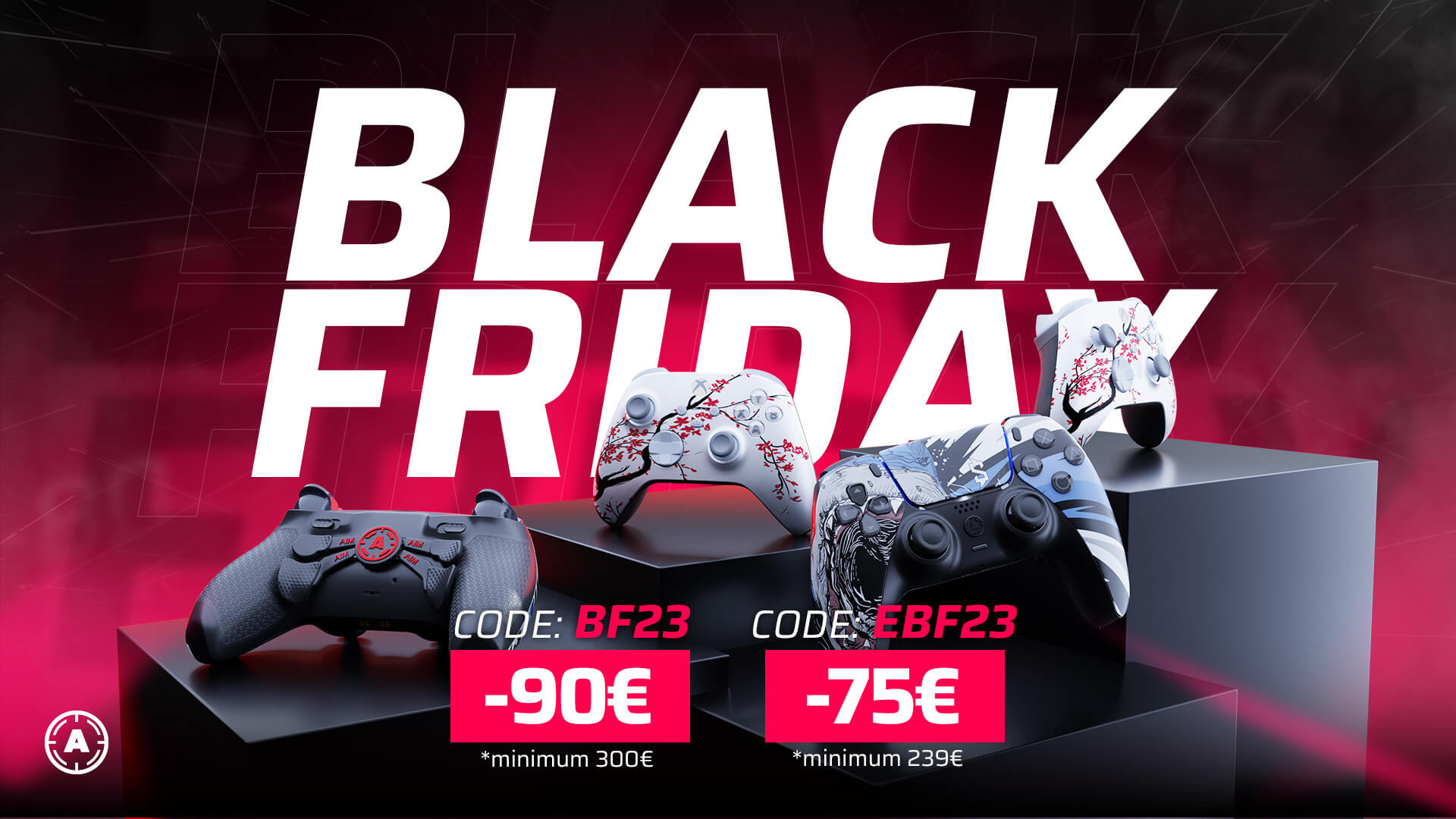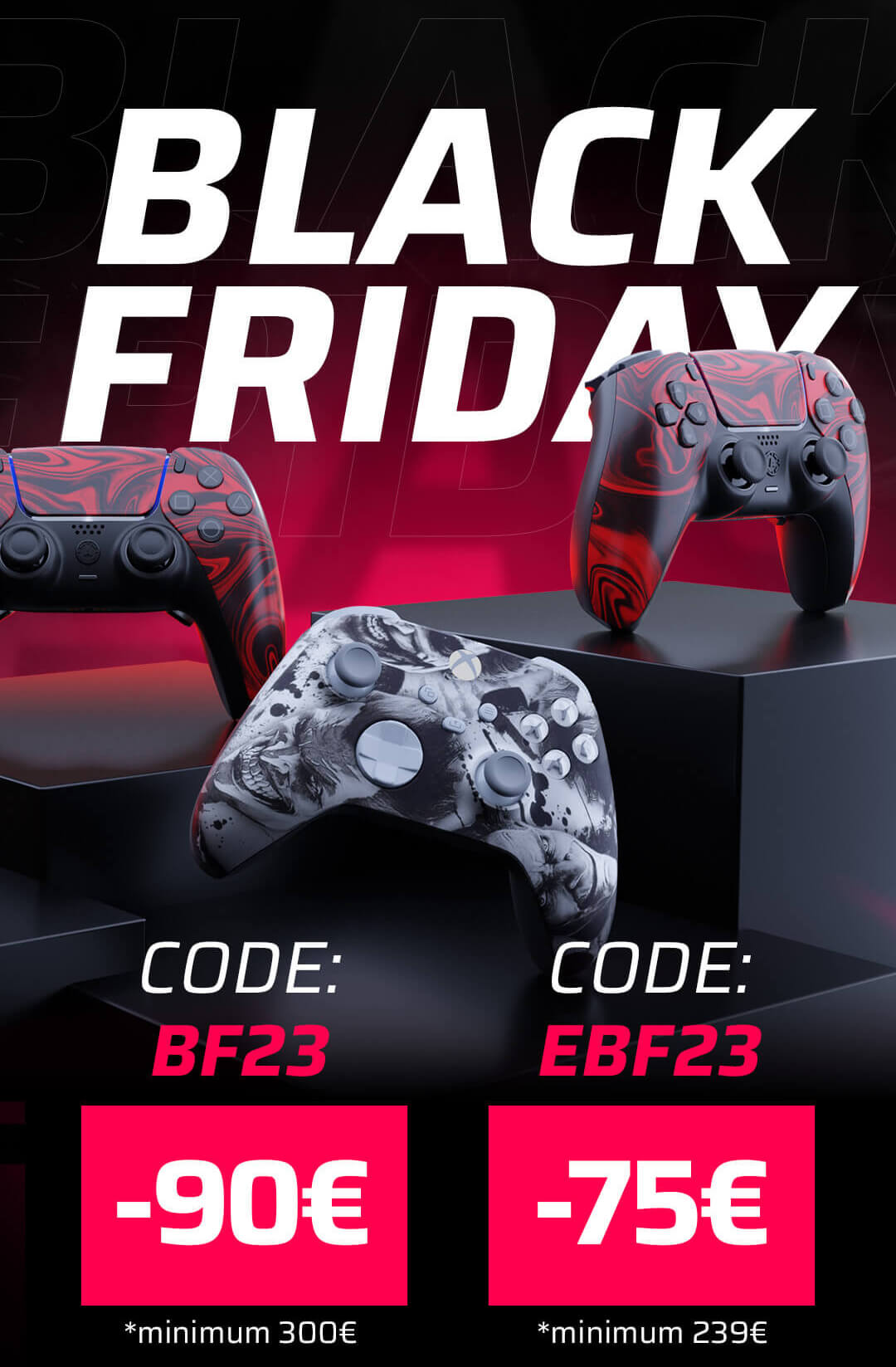 ACT NOW
Don't let indecision cost you the perfect gaming experience!

PS5, PS4, XBOX CONTROLLERS BLACK FRIDAY 2023
BLACK FRIDAY 2023: THE GAMING REVOLUTION IS HERE!
Are You Ready to Elevate Your Gaming Experience?
Don't Wait! The Future of Gaming is Knocking at Your Door!
The clock is ticking, and the pulse of the gaming world is racing. Black Friday 2023 is not just another day. It's a gateway to a new era of gaming excellence. PlayStation 5, Xbox Series S, PlayStation 4 – the titans of the gaming universe are aligning for an unprecedented event. Are you prepared to join the revolution?
Your Current Controllers Are Obsolete. Upgrade Now!
Do you remember the thrill of unboxing a new controller? The promise of unexplored worlds and unmatched victories at your fingertips? That thrill is back – magnified. This Black Friday, we're not just offering deals; we're offering a transformation.
Why Settle for Less When Perfection is Within Reach?
The question isn't just which controller will be on sale. It's about which controller will redefine your gaming journey. The answer is here, waiting for you. PlayStation 5, Xbox Series S, PlayStation 4 – each name is a promise of unparalleled gaming ecstasy.
Miss Out Now, Regret Later!
Black Friday 2023 is your chance to seize the future. These aren't just game controllers; they're keys to new realms, new adventures, new conquests. Don't let hesitation be your downfall. The best deals are fleeting – like a shooting star, brilliant, but brief.
BUY NOW – Your Gaming Destiny Awaits!
This is your moment. A moment bigger than any sale, any discount, any deal. It's about stepping into the future of gaming. It's about claiming your rightful place among the legends. Make your choice. Make it now.
P.S. Don't Just Play the Game, Dominate It!
Not ready to buy? Subscribe to our newsletter for exclusive updates and be the first to know about future deals. Your gaming journey is endless, and we are here to guide you every step of the way. Subscribe now – the next level of gaming awaits!