We believe that the right gaming equipment can make all the difference in a gamer's journey. Custom controllers have emerged as game-changer for professional gamers, enabling them to reach new heights of performance and unleash their full potential. In this article we explore five inspiring stories of pro gamers who have experienced incredible transformations with custom controllers. From legendary FPS players to rising battle royale stars, each gamer's journey showcases the power and impact of personalised gaming equipment.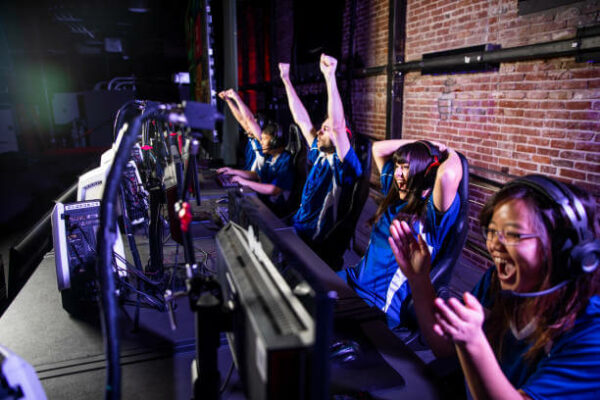 Source: Getty Images
The Journey of a Legendary FPS Player and His Custom Controller
It is time to talk about NICKMERCS, whose precision and dominance have been enhanced by custom PS5 controllers.
NICKMERCS Customising for Precision and Dominance

Source: Forbes
Nicholas Kolcheff, better known as NICKMERCS, is an American Twitch streamer, YouTuber and co-owner of a professional esports and entertainment organisation headquartered in Los Angeles named FaZe Clan. Nicholas Kolcheff is usually found gaming in Fortnite Battle Royale, Call of Duty: Warzone and Apex Legends. NICKMERCS is known for his aggressive play style, genius movement and domination in close-quarters combat. However, he has not achieved everything on his own. Apart from his extraordinary talent, he was supported by the custom PS5 controllers, which boosted his performance, especially when it came to precision, which is so important in FPS games.
Nicholas Kolcheff is one of the most prominent names in the FPS gaming community, having taken his game to a whole new level with a modified PlayStation 5 controller. He worked with gaming specialists to create a custom PS 5 controller tailored to his unique game style. Ergonomic enhancements to the controller, such as Smart Triggers, Smart Bumpers, and AimGrip, and personalised button mapping allowed him to achieve unparalleled precision and dominance of any professional game.
The Fighting Game Prodigy: How a Custom Controller Unleashed Her Full Potential
Meet Kayane, an unusual character in the world of fighting games who has used her own custom PS5 controller design to achieve authentic heights in games like Dead or Alive, Soulcalibur and the Street Fighter series.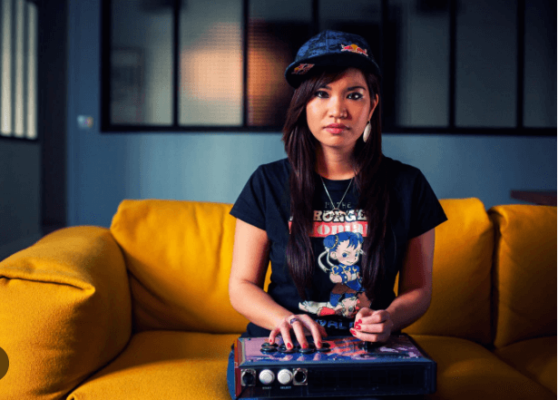 Source: Red Bull website
Kayane Unleashing Her True Fighter Within
Kayane, or Marie-Laure Norindr, is a French female e-sports player of Lao and Vietnamese origin, specialising in computer brawling, who was born on 17 June 1991 in Paris. She holds the world record among women for the number of 1st to 3rd places in brawling tournaments and has also proven herself as a TV presenter for some time.
Kayane is an established star and a champion in the world of fighting games. With an unmatched passion for the genre, she sought a competitive edge to take her skills to new heights. Kayane unleashed her full potential with personalized hardware, designing a custom PS5 controller that perfectly complemented her playing style and preferences.
The Rise of a Battle Royale Star: Mastering the Game with a Custom Xbox Series X Controller
Our next hero who has leveraged controller customisation to create a formidable career is Tyler "Ninja" Blevins.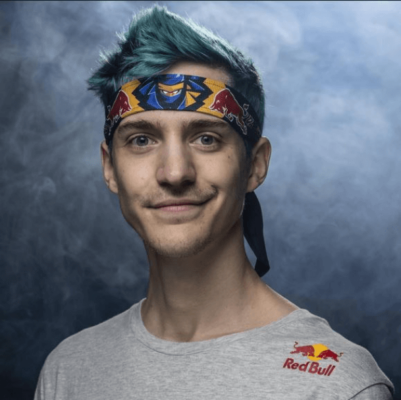 Source: Red Bull website
Tyler "Ninja" Blevins Pushing the Boundaries of Battle Royale
Tyler "Ninja" Blevins, or more precisely Richard Tyler Blevins, is an American streamer, internet personality and professional e-sports player who was born on 5 June 1991 in Detroit. He is known on the web by the nicknames Ninja, NinjaHyper or NinjaMIXER. As of 27 October 2020, he was the most followed streamer on Twitch with over sixteen million followers and an average of over 59,000 per broadcast. He also runs a YouTube channel with over 24 million subscribers according to 2020 data.
Tyler "Ninja" Blevins has gained most of his fame from streaming Fortnite Battle Royale gameplay, and that's where his professional custom Xbox controller always comes in handy. In the fiercely competitive realm of battle royale games, Tyler "Ninja" Blevins emerged as a force to be reckoned with. His journey towards mastery reached new heights when he embraced a custom controller. Engineered to meet the demands of intense battles, this custom Xbox Series X controller became his ultimate weapon. With a customised layout and added paddles for quick actions, Ninja achieved unrivalled control and adaptability on the battlefield. The controller's responsive thumbsticks and adjustable triggers enhanced his aiming precision, granting him a significant advantage over his rivals. The rise of Ninja inspired countless gamers to explore the possibilities of custom Xbox Series X controllers for their gaming quests.
From Casual to Pro: A PS5 Gamer's Transformation with a Custom Controller
Explore the inspiring story of US blogger and YouTuber Crimsix, who improved his response time with customised controllers.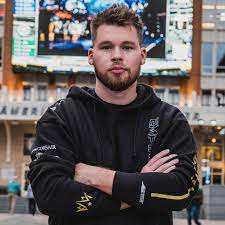 Source: Wikipedia
Crimsix On the Way to the Excellence
Ian Porter, better known as Crimsix, is an American former professional Call of Duty player. As an esports player, he has represented many organisations in multiple gaming titles, most notably representing Optic Gaming and Complexity in Call of Duty. Throughout his career, he has partnered with many brands of custom equipment that have accompanied him throughout his career improving his reaction time and accuracy.
In the gaming world, the journey from casual gamer to professional requires dedication, skill and the right tools. For Ian, an avid PS5 gamer, this transformation became a reality with the help of a custom Playstation 5 controller. Crimsix's search led him to the realm of custom Playstation 5 controllers, where he found a wide range of options to suit his preferences and aid him during Call of Duty tournaments.
The Incredible Power of the Custom Controller in Call of Duty
Discover the remarkable story of Scump, who in support of custom PS5 controllers was hailed as the best Call Of Duty player ever.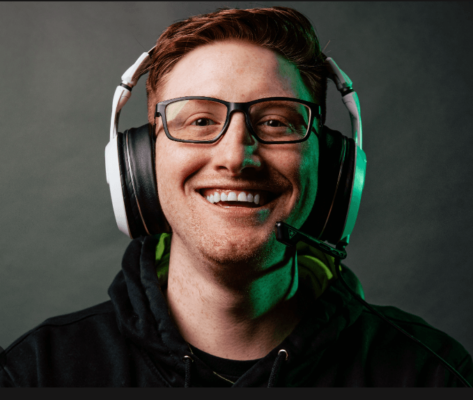 Source: Forbes
Scump – The Call of Duty Legend with a Custom PlayStation 5 Controller in His Hand
Seth Abner also known as Scump, Scumpjumper or The King of COD is a former American professional Call of Duty player who most recently played for Call of Duty League team OpTic Texas. Abner is a two-time Major League Gaming (MLG) X Games gold medallist. At the first-ever Esports Awards in 2016, Scump won the Esports Console Player of the Year award, and in August 2017, Scump reached his first Call of Duty World Championship.
He is sponsored by several gaming hardware companies, including Turtle Beach and Scuf Gaming. As of 15 December 2018, Scump has over $600,000 in tournament winnings, of which $261,250 has been won in Call of Duty: Infinite Warfare. He also runs a YouTube channel that has now gained over 2.6 million subscribers and is widely regarded as one of the greatest Call of Duty players of all time. And it's down to the precision, speed and convenience of custom PS controllers in a professional e-sports gaming environment.
Inspiring Stories of Pro Gamers Who Leveled Up with Custom Controllers – final thoughts
Without your own custom controller, it's difficult to compete with other professional gamers. That's why, as you can see, buying custom PS5 controllers isn't just a whim, but a serious investment in developing your e-sports career.