Are you looking for new games to play? That's great as Black Friday 2023 is fast approaching, and this year, you may save big on the latest Sony console games. As we count down to the 24th of November, this annual shopping extravaganza promises to be a haven for gamers looking to expand their PlayStation 5 title collections. In this comprehensive guide, we'll delve into the world of Black Friday gaming deals, explore what you can expect in terms of game-related sales and discounts, and have a closer look at the top trending PS5 games that should be on your wishlist.
Black Friday 2023: Game Sales and Discounts Unveiled
With Black Friday looming ever closer, anticipation of gamers builds up. This globally celebrated shopping phenomenon, originating in the United States, has transcended borders and is now observed worldwide. Scheduled for the day after Thanksgiving, it has become synonymous with irresistible offers and standalone deals across various product categories, including the world of electronic entertainment, which encompasses the exhilarating realm of video games.
The Best PS5 Game Selection 
Here are the top titles, you may be eager to try out on your new PS5 DualSense Controller by AimControllers. We've compiled the latest PlayStation games that would satisfy any gamer. We have something for anyone — whether you're looking for an open-world RPG hit, wish to refresh your memory with some PS4 title, or wish to find something else entirely, for example, a launch similar to the Resident Evil 4 remake or new horror title.
Cyberpunk 2077: Perfect Addition To Your Bundle 
Cyberpunk 2077 is an action role-playing video game developed by CD Project Red. Set in the dystopian future of Night City, a sprawling and vibrant megalopolis, the game invites players to step into the shoes of V, a mercenary seeking fame and fortune in a world driven by cybernetic enhancements, advanced technology, and corporate intrigue. Players can customise their character, choosing their appearance, skills, and backstory, which in turn affects the narrative and gameplay options. The game offers a mix of exploration, intense combat, hacking, and a deep branching storyline, with choices that significantly impact the outcome.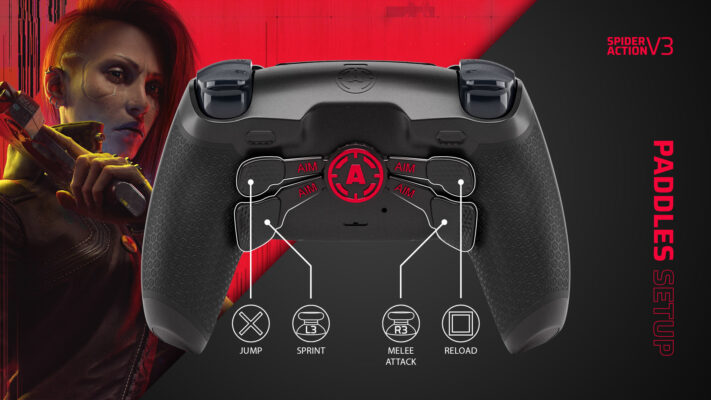 NBA 2k24: A Slam Dunk Gaming Experience
NBA 2k24, the latest addition to the world of basketball simulation, has swiftly risen through the ranks to become a household name. It's rapidly emerged as a must-play title for basketball enthusiasts, as it is packed with innovative features and gameplay enhancements. While substantial discounts on this recent release may be a long shot, Friday deals do present a unique chance to consider it as a thoughtful gift for a fellow gamer.
Mortal Kombat 1: The Timeless Fighter
Mortal Kombat 1 is an iconic figure in the world of fighting games. It holds an indelible place in gaming history. Celebrated for its visceral combat, unforgettable characters such as Sub-Zero and Scorpion, and its infamous fatalities, Mortal Kombat 1 has remained a perennial favourite among gamers. Wish to feel like a real roguelike street fighter? Then be sure to keep a vigilant eye out for promotions that could provide you with the opportunity to engage in the intense battles and iconic characters of Mortal Kombat 1.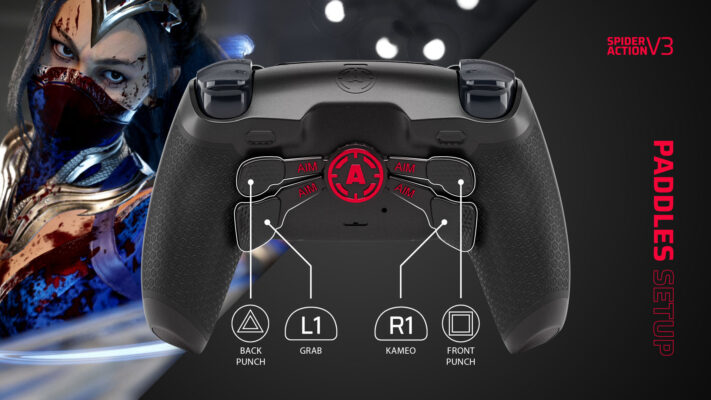 EA Sports FC 24: The Perfect Football Simulation
Our exploration of the most coveted titles commences with EA Sports FC 24, the latest gem in the legendary FIFA series – one of the most popular PS4 games. This title has earned a reputation as one of the best games due to its exceptionally immersive gameplay and visually stunning graphics. EA Sports FC 24 is a virtual sports club in the world of computer gaming, created by EA Sports. This edition includes new features and primarily focuses on sports disciplines available in EA Sports games, such as FIFA, Madden NFL, and NHL. Members of EA Sports FC 24 compete with each other in various game modes, participate in online tournaments, and engage in friendly matches.
Ghost of Tsushima: Open-world Gem That Takes Full Advantage of Its Potential 
Ghost of Tsushima is an action-adventure game developed by Sucker Punch Productions and published by Sony Interactive Entertainment. Set in feudal Japan during the Mongol invasion of the island of Tsushima, the game follows the story of Jin Sakai, a samurai warrior who must adapt to new combat techniques and become the "Ghost" to defend his homeland. In this game, players explore the beautiful and expansive landscapes of Tsushima, engaging in sword fights, stealth tactics, and various missions to push back the invading forces. The game is praised for its stunning visuals, immersive world, and the players' moral choices that affect Jin's character development. The regular game price tag may surprise you, so it's a good idea to buy it on a special offer.
The Last of Us: An Immersive Masterpiece
A series based on the game proved to be a hit in 2022. The Last of Us, meticulously crafted by Naughty Dog, continues to captivate players with its immersive narrative, breathtaking visuals, and profound emotional depth. This cinematic, narrative-driven game unfolds in a post-apocalyptic world where players confront the challenges of survival while forming deep connections with the game's characters. It serves as a testament to the PS5's capabilities, elevating the visuals and providing an immersive gaming experience. Keep a vigilant eye for potential deals on The Last of Us, as it's a title that should unquestionably find a place in your gaming library.
God of War Ragnarök: A Cult Classic
God of War Ragnarök, which graced the gaming world a little over a year ago, continues to be a cult classic among PlayStation 5 enthusiasts. This action-adventure game follows the Spartan warrior, Kratos, and his son, Atreus, on an epic journey through the realms of Norse mythology. The game fully leverages the capabilities of the PS5, delivering stunning visuals, seamless gameplay, and an engaging narrative. As Black Friday approaches, expectations run high for enticing deals on this highly sought-after title, making it a must-have for PS5 gamers.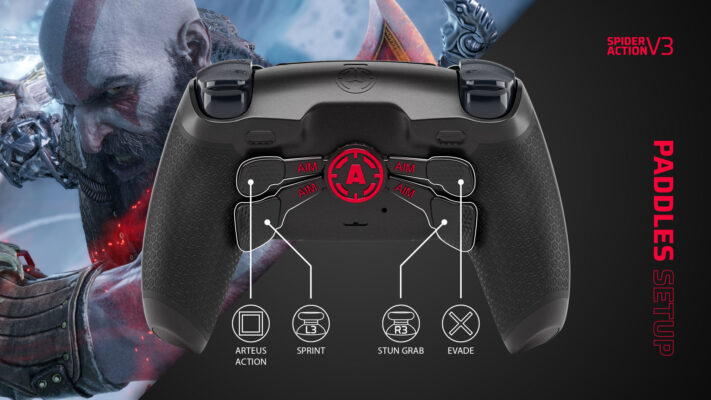 Black Friday Offers And Upcoming PS5 Games Round-up
While the exact details of Black Friday 2023 deals are shrouded in secrecy, it's a certainty that PlayStation 5 games will be in high demand. Many gamers anticipate discovering irresistible offers on a diverse range of titles, both new and existing. Retailers like Best Buy have carved out a reputation for their exclusive deals, ensuring that gaming aficionados can maximise this shopping season.
In summary, 2023 holds the promise of an exceptional opportunity for gamers to enrich their PlayStation 5 game collections. Whether you're on the hunt for new releases or striving to complete your gaming library, this shopping season is poised to deliver. Keep a vigilant eye for enticing deals on the best PS5 games, and make the most of this gaming extravaganza, which is just around the corner. Don't miss out on this gaming paradise, and get ready for the thrill of buying PS5 games we're all into and modernize your gaming repertoire with games like The Last of Us remaster, or CyberPunk. Plus, keep in mind AimControllers PS5 controllers' special offers.