Diablo IV has captured the hearts of gamers worldwide with its captivating storyline, immersive gameplay, and innovative features. The article takes you on a journey through the history of Diablo IV, delve into its unique specifics, and explore the exciting possibilities of using a personalized controller in the game.
Exploring Diablo IV Basics
Diablo IV is a role-playing dungeon crawler action game and the fourth instalment in the series of Diablo games. It was announced by Blizzard Entertainment at the BlizzCon 2019 convention on November 1st, 2019, and initially planned for Microsoft Windows, PlayStation 4, and Xbox One platforms. However, on June 12th, 2022, the game was announced for a 2023 release and would also come to PlayStation 5 and Xbox Series X/S. The game would bring back series mechanics such as procedurally generated dungeons loot-focused character creation, and new features. Those include an open world and player versus player (PvP) interactions, which provide the exciting potential of utilizing a personalized PS5 controller to enhance your gaming experience. Five playable classes are announced: the Barbarian, Sorceress, Druid, Villain, and Necromancer, all of which have previously appeared in the series.
Diablo IV Reception and Sales
On June 6th, 2023, Blizzard Entertainment announced that Diablo IV had become Blizzard's fastest-selling game ever. On June 12th 2023, the game generated $666 million in revenue in the first five days of release.
The PlayStation 5 version of Diablo IV was the second best-selling retail game in the first week after release in Japan, with sales of 24,375 copies. Japanese users were also looking forward to testing their personalised Xbox Series X/S controllers in Sanctuary. The PlayStation 4 and Xbox Series X versions sold, 8940 and 8524 copies in Japan during the week, ranking fourth and fifth on the weekly sales list for games across all formats. Diablo IV sold 41,839 copies across all platforms in its first week of release in Japan.
Diablo IV was the most downloaded PlayStation 5 game on the PlayStation Store in the US, Canada, and Europe in June 2023. Since its release, Diablo IV has been met with acclaim from reviewers, who have praised the game's narrative, atmosphere, and replay value. PC version received an aggregate score of 86/100 (based on 89 reviews) on Metacritic, the PlayStation 5 version 88/100 (based on 31 reviews), and the Xbox Series X/S version 91/100 (based on 19 reviews). On OpenCritic, meanwhile, the game received a score of 95/100 (based on 156 reviews).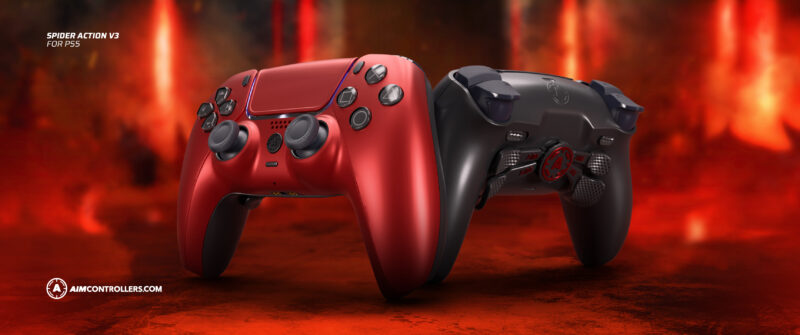 Unveiling the Specifics of Diablo IV
Diablo IV is renowned for its stunning visuals, intricate world design, and dynamic gameplay mechanics. Players embark on a perilous journey, battling formidable foes, uncovering ancient secrets, and amassing powerful gear. Game's mechanics offer a perfect blend of strategy and action, ensuring that each encounter feels both challenging and rewarding.
Personalized Controller in Diablo IV — A New Dimension of Gameplay
Imagine a gaming experience tailored to your preferences, where every action is effortlessly executed at your command. Diablo IV embraces this concept by offering personalized controller support. This groundbreaking feature opens up new avenues for players to engage with the game, providing a level of immersion and control that is truly unparalleled.
How to Customize Controls in Diablo IV
Modifying your control scheme in Diablo IV is a straightforward process that empowers you to play the game in a way that suits your style. To access the customization options, navigate to the Options' menu by pressing the escape button during gameplay or from the main menu. Once there, select the Controls tab at the top of the screen.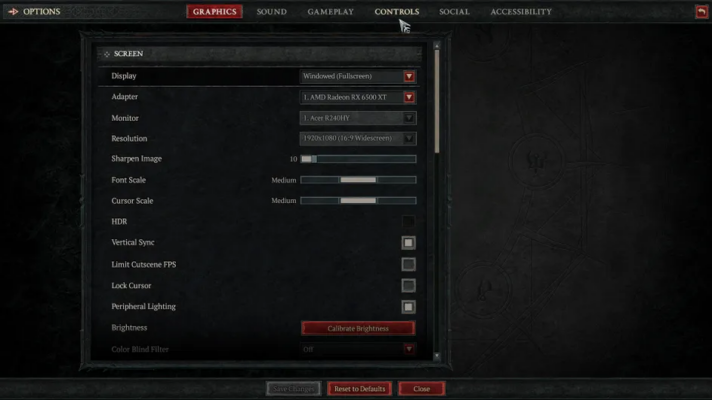 Within this menu, you'll find a comprehensive list of button inputs for both keyboard and mouse or controller configurations. Hovering over each button option reveals a descriptive sidebar that outlines its function. This level of customization ensures that you can adapt your controls for optimal performance or to match your preferred gaming style.
Enhancing Your Gaming Experience in Diablo IV
The ability to personalize your controller inputs adds a new layer of depth to your Diablo IV experience. Whether you prefer swift and precise movements or a more strategic approach, customizing your controls allows you to fine-tune the game to your liking. As you delve deeper into the game's challenges, you'll appreciate the advantage that a personalized controller provides.
As technology continues to advance, the possibilities for personalized gameplay experiences are virtually limitless. Diablo IV's incorporation of personalized controller support is just the beginning, hinting at a future where games are tailored to each player's unique preferences. This evolution represents a significant step forward in the world of gaming, promising a more immersive and engaging future.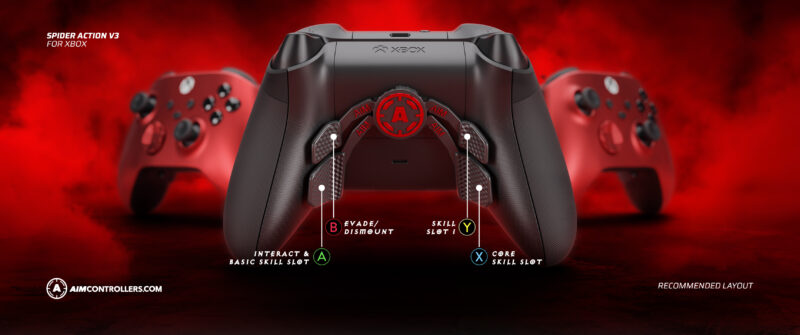 Key features of personalised controllers from AimControllers that come in handy in Diablo IV:
Programmable paddles – at AimControllers you can 

create your own PlayStation 5 controller

and include features to improve the comfort and efficiency of the game. Programmable paddles improve reaction time during gameplay without distracting your mind or hand layout when performing the moves and actions desired in Diablo IV.

Smart Triggers & Bumpers – allow for faster action as their reaction time is significantly faster thanks to a special digital mechanism.

Aim Grip – is a specially designed coating that will make even the longest skirmish with Lilith in Diablo IV and other games more enjoyable.
Conclusion
In conclusion, Diablo IV stands as a testament to the enduring appeal of the Diablo series. With its rich history, captivating specifics, and innovative personalized controller features, the game offers an unparalleled ARPG experience. As you embark on your journey through the dark and dangerous world of Diablo IV, remember that the power to customize your gameplay is firmly in your hands.