If you are one of the lucky ones who managed to get your hands on a PlayStation 5 console, you must be wondering what to do to complete this holy grail of consoles. Are we right? Surely, after all, it only comes with one controller and no games, so you definitely need at least one extra, a few games and a few more ps5 accessories, because how could you not? However, as you may have noticed the market is simply swamped with dedicated ps5 accessories, so the choice is not easy. Therefore, if you are wondering what the most interesting accessories for playstation5 you can buy and which you will need first, we welcome you to read our listing. We guarantee that you will find something interesting in it.
The Best PS5 Accessories: Must-Haves for the PS5
Personalised PS5 controller
As you probably know, the latest generation of consoles only comes with one DualSense controller, which is most likely why the first of the accessories for Playstation 5 you thought about buying is an extra one. No wonder, because let's face it, every gamer wants to be able to play with friends and feel the competitive vibe. That's why it's definitely number one on our list. That's settled, but which controller to buy? We'd recommend a personalised controller for your PS5 with additional features such as Smart Triggers and Smart Bumpers to suit your needs and physical attributes. This type of controller gives you an instant advantage over the competition as the customisable controller feature allows you to tailor the functions to the keys as you see fit, further enhancing your gaming experience. Another bonus with this type of controller is that you can change the look of the external controller to suit your preferences, for example by choosing one with your favourite game theme or colour scheme.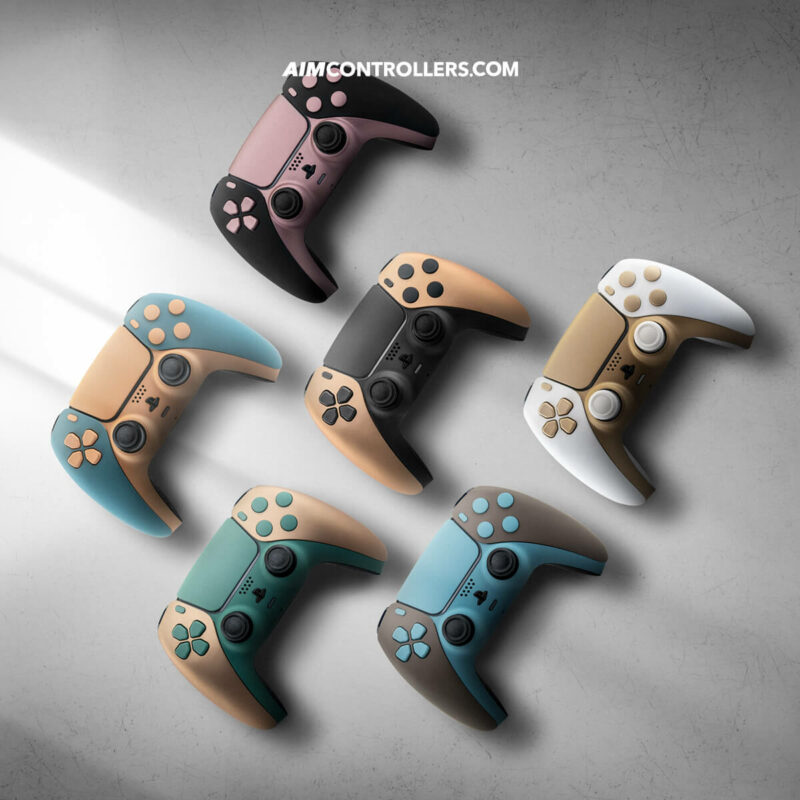 Console remote control
The next item on our list is not the most obvious, but we guarantee that, despite appearances, this is one of the most used dedicated PS5 accessories on the market. If you like to take an occasional movie or music break then this is definitely the option for you. Many popular multimedia applications are accessible from the console's menu, and to jump from game to program you only have to click a few windows on the pad, but you can do it much faster by pressing just one button on the dedicated PS5 remote. The remote lets you instantly launch Netflix, Spotify or YouTube, and the buttons on the casing will be used to control the system area and installed applications. Such a PS5 accessories successfully replace simultaneously the pad and remote control from the TV.
Controller charging station
The DualSense's battery lasts for about 7-8 hours of haptic gaming. Therefore, it is quite often necessary to charge the pad when playing wirelessly, which is not the most comfortable thing to do in the heat of the game. A discharged pad can spoil all the fun, and the vision of playing with a cable is completely unacceptable to most gamers accustomed to new generation consoles. On the other hand, however, we often forget to connect the controller to the charger, and then we have to wait up to 3 hours until it is fully charged. This is why one of the most popular accessories for playstation5 is the docking station, thanks to which it is difficult to forget about charging, and in addition you can recharge two pads in one go.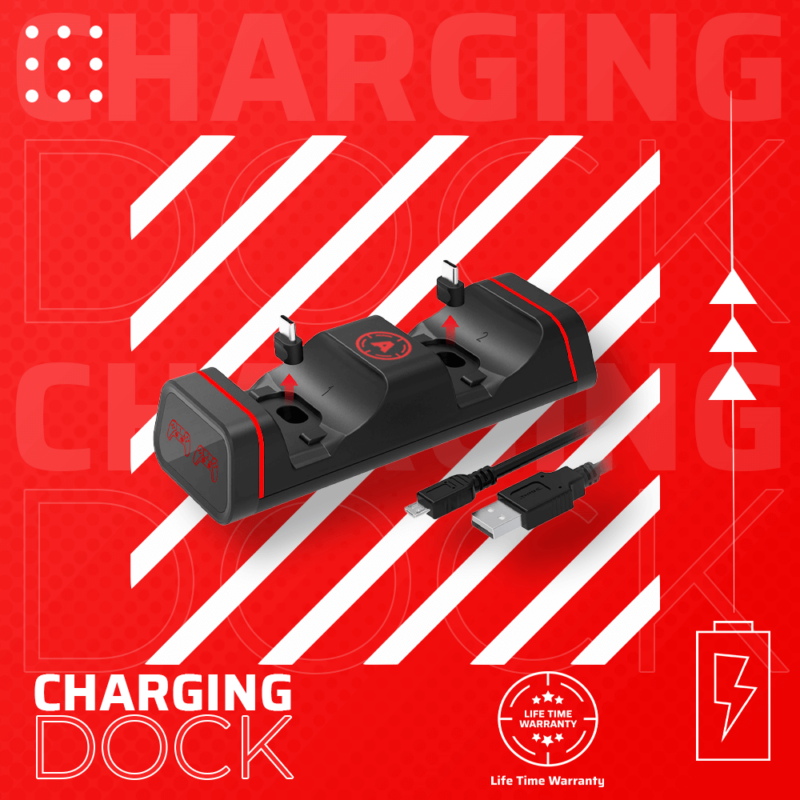 Good-quality headphones
The soundtrack is sometimes as important as the gameplay, storyline and visuals.  Proper sound quality is about thirty percent of a good gaming experience, so headphones, should be one of the first PS5 accessories you should consider buying. Often when you are playing a game, you may find yourself caught in the middle of distracting background noises that build up around the house or from behind your four walls. Unsolicited background noise, such as family discussions, the neighbour's dog barking, or even the washing machine running, can take your focus away from your game and even ruin your enjoyment. So be sure to choose quality headphones with soundproofing options. This could be one of the dedicated ps5 accessories, such as the Pulse 3D headset by Sony, but not necessarily, as it is all about sound quality, soundproofing and comfort.
Steering wheel for PS5
And now something for racing enthusiasts. You can of course play racing games on the pad, after all the DualSense has decent sensitivity, but wouldn't it be better to get the maximum racing experience? Buying a dedicated steering wheel for the PS5 will give you the feeling of being behind the wheel of a car, and for this type of game you need precise movement, quick gear changes and a feel for the car on the road that even the best pad cannot guarantee, so the obvious choice for racing game fans is a steering wheel with pedals, which will give you an ulitmate simulation of the car race. With your hands on the wheel, you will feel every turn, sudden braking and crash, which will incredibly enhance the level of gaming experience. These types of PS5 accessories are offered by the most popular companies such as Logitech.
Camera
Now for something for future influencers and professional gamers. If you plan on streaming to Twitch or YouTube directly from your PS5, then a good quality HD camera will be a must-have for you. This one from Sony is a more than capable camera has a built-in stand that makes it look like a PlayStation 5, and will fit in perfectly with your collection with its similar design and monochrome colour scheme. It comes with special background removal tools to ensure you can cut out whatever is around you when streaming as well, as well as the option to broadcast an in-game image or cut out or replace your background etc. So if you want to get serious and become a streamer then definitely add a camera to your arsenal of PS5 accessories.
That would be it when it comes to must haves in the realm of PS5 accessories. We hope we've inspired you and you already know what gift to get yourself next. Enjoy the game and see you in the next article!