Are you a fan of tradition when it comes to the appearance of your gaming equipment? Are you dreaming of a retro controller reminiscent of a Pegasus console? Or do you like more extravagant models and have an eye for sci-fi video game controllers? In either case, you have come to the right place! Today we'll talk a bit about past video game controllers, but will also touch on the future of the game controller. We will give you a look at the futuristic Xbox Series S controller and PlayStation design ideas too.
Past video game controllers
Then 1974 brought the Pong console with two controllers sold as Pong systems. The first joystick hardware, on the other hand, was created for the multi-game console, the Atari 2600, in 1977. 1983 saw a completely new approach when Nintendo released its Family Computer and then Nintendo Entertainment System, with controllers resembling today's accessories. However, the first truly resembling today's controllers was the one created for the Sega Mega Drive. Nevertheless, this was nothing compared to the craze caused by Sony's release in 1993. This controller became the forerunner of today's hardware because it stood out from the competition. Its originality lay in the fact that the first controller from Sony contained a directional pad and a start and select button. On top of this, it already featured the four front buttons we all know so well, with a green triangle, a blue cross, a red circle and a pink square.
Future of the game controller
Wondering what the future holds for game controllers? They may soon be completely forgotten. OK, maybe not so soon, because the whole process will probably take decades. However, Emotiv Systems recently introduced EEG technology to the world of gaming. Its developers claim to have developed the first high-quality brain-computer interface (BCI) that reads and interprets both conscious and unconscious thoughts, emotions, head movements and facial expressions. The device is expected to allow the recognition of 30 different expressions, emotions and actions. Nevertheless, it is only in its infancy and probably, as was the case with VR technology, it will still be a long time before it is perfected and reaches gamers' homes, so in the meantime, we present ideas for futuristic controllers that combine traditional technology and modern design.
Futuristic controllers ideas
Are you bored with the standard controllers offered by the giants of the console gaming industry? Four primary colours and zero flairs and style. Do you want a unique-looking PS4, an interesting Xbox or a futuristic PS5 controller? Maybe it's time for something extra? How about sci-fi video game controllers? Or how about other futuristic video game controllers from AimControllers? Let us show you what options you have to reach closer to the future of the game controller quality today.
Futuristic controller ideas by AimControllers
On AimControllers you can choose any futuristic PS4 controller or create your design. However, this is not the only option! You can also send us your old, beloved controller, and we will convert it based on your preferences to become the futuristic PS4 controller of your dreams. You'll find a variety of colour and design variants in our range, and whichever one you choose, you can be sure of the highest quality. Of course, you can also let your imagination run wild and design your futuristic PS5 controller that everyone will envy.
Futuristic Xbox Series X & S controller ideas by AimControllers
CONTROLLER AIM COLORSPLASH XBOX SERIES X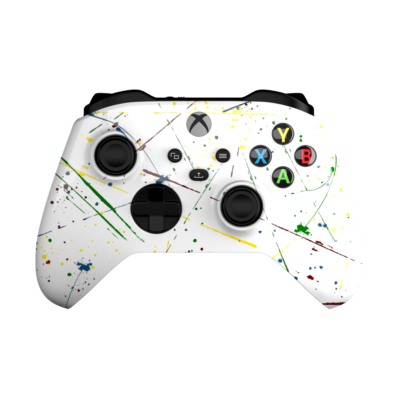 This futuristic Xbox Series X controller features a sleek and modern design that sets it apart from other accessories of its kind. It is an option that is pleasing to the eye without being overly extravagant.
CONTROLLER AIM CHAMELEON XBOX SERIES X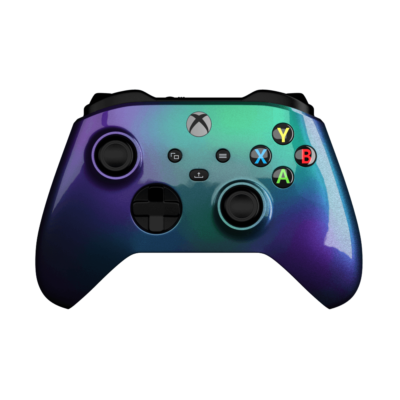 The controllers in this series will delight any enthusiast of modern design. Such a futuristic Xbox Series S controller will work in all circumstances and will not get boring for a long time.
Futuristic PS5 controller ideas by AimControllers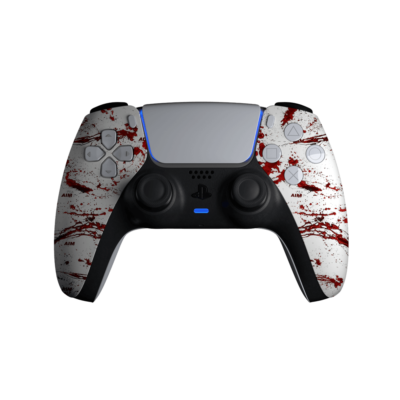 This controller decorated in a bloody futuristic PS5 controller theme is sure to appeal to fans of shooter games.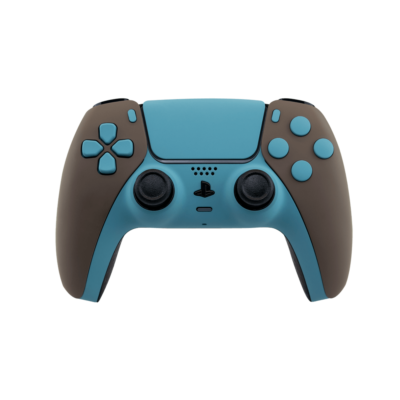 How about this extremely elegant futuristic PS5 controller? It looks like it's been taken out of a sci-fi movie and yet doesn't seem at all like a children's toy. This is our firm favourite!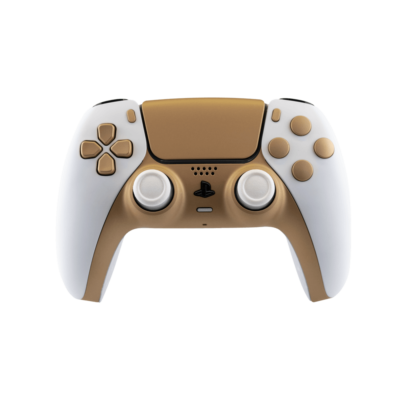 This is something for sci-fi video game controller enthusiasts. Beautiful finish and reliable technology straight out of Star Wars.
And for you, which of these futuristic video game controllers appealed to you the most?