Best Xbox Series X and Series S Accessories in 2023: Top Games, Hardware, and Xbox Accessories for Ultimate Gameplay
Embark on an exhilarating journey as the best Xbox experience awaits you. This comprehensive guide is your key to unlocking the best Black Friday deals — the finest Xbox One games, cutting-edge hardware, and essential accessories. Whether you're a seasoned Xbox Series X user or new to the gaming realm, here are our picks you should consider buying. Be sure to check them out.
Key Details for Black Friday 2023 — Microsoft Xbox Deals on Gaming Accessories in 2023
Before immersing yourself in gaming delights, mark your calendars for Black Friday on November 24th. This day offers a golden opportunity to seize incredible deals on your favourite Xbox products. Dive into a world of savings and make the most of this gaming extravaganza.
Microsoft's Black Friday Deals
Microsoft, the driving force behind Xbox, is gearing up to unleash exclusive promotions for its loyal fanbase. From discounted Game Pass subscriptions to enticing bundle deals, Microsoft's official offerings promise to elevate your gaming experience without burning a hole in your pocket.  As the festive season approaches, gamers eagerly anticipate the exhilarating Black Friday deals that promise to transform their gaming setups. Among the key players in this gaming extravaganza, Microsoft stands tall, ready to unveil exclusive offers for its loyal fanbase. In this guide, we'll delve into Microsoft's Black Friday deals, highlighting the exclusive promotions that will elevate your gaming experience.
Xbox Game Pass Ultimate Subscription: Your Gateway to Endless Entertainment
One of Microsoft's standout offerings is the Game Pass Ultimate. This subscription service goes beyond a mere collection of games; it's a gateway to endless entertainment. For a single subscription, you gain access to a vast library of games spanning various genres. From action-packed adventures to strategic challenges, the Game Pass Ultimate is designed to keep you entertained for hours on end. As part of Microsoft's Black Friday deals, expect enticing discounts and promotions on this must-have gaming subscription.
Bundle Deals: Maximising Value for Gamers
Microsoft is renowned for its bundle deals that provide exceptional value for gamers. Black Friday is the ideal time to explore these offers, combining consoles, accessories, and games for a comprehensive gaming experience. Whether you're a new Xbox user or looking to upgrade your existing setup, Microsoft's deals are crafted to cater to a diverse range of gaming preferences. Keep an eye out for the exclusive offers that promise maximum value for your money.
Xbox Accessories: Elevating Your Gaming Setup
Black Friday isn't just about games and consoles; it's also an opportune time to enhance your gaming setup with premium accessories. Microsoft's Black Friday deals extend to a range of accessories, including controllers, headsets, and storage solutions. Expect attractive discounts on Xbox Wireless Controllers, allowing you to customise your gaming experience with the latest designs and features. Additionally, explore deals on accessories like the Xbox Wireless Headset, providing an immersive audio experience that complements your gameplay.
Exclusive Xbox Series X and Series S Console Deals: Unleashing Next-Gen Gaming
For those eyeing the latest Xbox consoles, Microsoft's Black Friday deals present an excellent chance to make the leap to next-gen gaming. Whether it's the Xbox Series X or the Xbox Series S, expect competitive prices and bundled offers that make the transition irresistible. Microsoft understands the importance of providing gamers with cutting-edge hardware, and Black Friday is the perfect occasion to score exclusive deals on the latest Xbox consoles.
The Best Xbox Game in 2023: Must-Have Xbox Games in 2023
Black Friday isn't just about hardware; it's also the perfect opportunity to enrich your game library. Let's delve into the Black Friday gaming deals that await you, and find the best Xbox game to buy.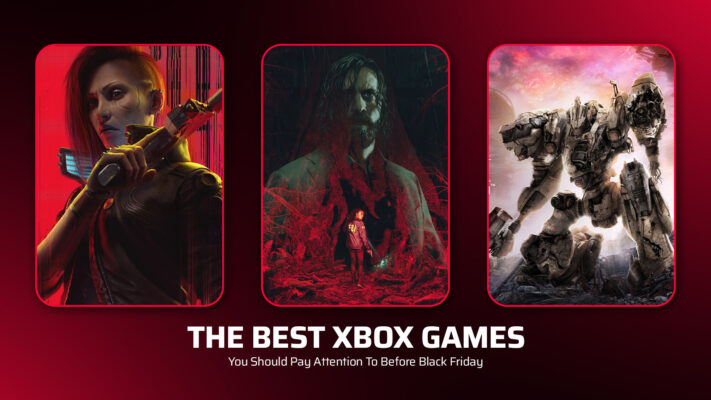 Forza Horizon 5
Forza Horizon 5 takes the pole position as the must-have racing game of 2023. Developed by Playground Games, this racing masterpiece offers a visually stunning open-world environment set in Mexico. With an extensive car roster, dynamic weather, and a horizon festival that brings players together, Forza promises an exhilarating racing experience like never before.
Elden Ring
From the collaboration between Hidetaka Miyazaki and George R. R. Martin comes Elden Ring, an action RPG that pushes the boundaries of the genre. With a vast open world, intense combat, and a rich lore, Elden Ring promises an epic adventure for those seeking a challenging and immersive gaming experience.
Fable
Fans of the Fable series rejoice as Fable makes a triumphant return in 2023. Developed by Playground Games, this action RPG brings the magical world of Albion to life with modern graphics and innovative gameplay. Embark on a whimsical journey filled with morality choices, mythical creatures, and a captivating narrative.
Starfield
Embark on an interstellar journey with Starfield, the much-anticipated space exploration game from Bethesda Game Studios. As a single-player RPG set in space, Starfield promises a vast and immersive universe to explore, complete with futuristic spacecraft, alien worlds, and the trademark storytelling that Bethesda is known for.
Hogwarts Legacy
Step into the wizarding world with Hogwarts Legacy, an action RPG set in the Harry Potter universe. Developed by Portkey Games, this game allows players to attend Hogwarts, learn magic, and explore a magical realm filled with mythical creatures and secrets. It's a dream come true for Harry Potter fans and RPG enthusiasts alike.
Elevate Your Setup: Must-Have Accessories Available on Xbox in 2023
Immerse yourself in the gaming universe with high-quality Xbox headphones. From the Xbox Wireless Headset to the SteelSeries Arctis Nova, these accessories will elevate your audio experience, allowing you to hear every footstep and explosion with precision. Enhance your gaming immersion with top-notch headphones that redefine audio quality.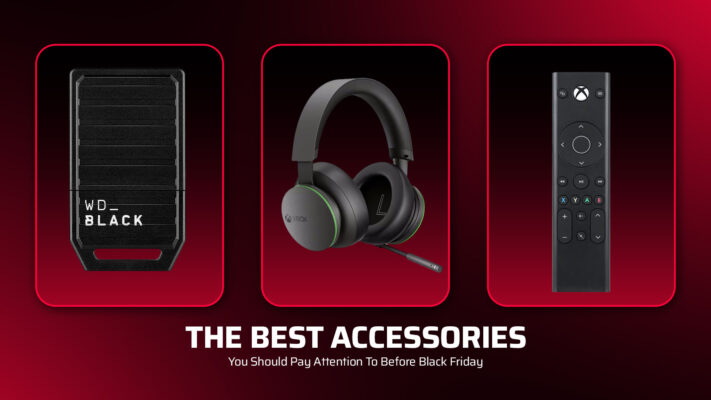 Microsoft Rechargeable Battery
In the realm of gaming, where uninterrupted gameplay is paramount, having a reliable power source is essential. Microsoft, a pioneer in the gaming industry, understands this need and offers the perfect solution – the Microsoft battery. This powerful accessory ensures that your gaming sessions remain uninterrupted, providing a sustainable and cost-effective alternative to disposable batteries.
Key Features of the MicrosoftBattery:
Long-lasting Power: The battery is designed to provide long-lasting power for your Xbox controllers. Say goodbye to frequent battery changes and hello to extended gaming sessions without worrying about running out of power.
Quick Charging: With quick charging capabilities, this battery allows you to get back into the game swiftly. No more waiting around for batteries to charge – the rechargeable battery ensures minimal downtime between gaming sessions.
Eco-Friendly Solution: In an era where sustainability is a top priority, the Microsoft Rechargeable Battery stands out as an eco-friendly solution. Eliminating the need for disposable batteries, it contributes to reducing electronic waste, making it a responsible choice for environmentally conscious gamers.
Seamless Integration: The battery seamlessly integrates with Xbox Wireless Controllers, ensuring a hassle-free experience. It fits neatly into the controller, maintaining the sleek and ergonomic design that gamers love.
 Xbox Wireless Controller
In the world of gaming, precision and control are paramount, and the new controller stands out as a testament to this philosophy. Crafted with the utmost attention to detail, this premium controller is designed to enhance your gaming experience on the Xbox platform. Let's delve into what makes the Elite 2 a must-have accessory for serious gamers.
Design and Build Quality
The first thing that captures your attention when you lay hands on the Elite Series 2 is its impeccable design. The controller boasts a refined matte finish, ensuring a comfortable grip during extended gaming sessions. The adjustable-tension thumbsticks and rubberized diamond grip add a tactile feel that enhances control and responsiveness.
Constructed with durability in mind, the Series 2 controller features stainless steel paddles, reinforced by a wraparound rubberized grip. This not only contributes to the controller's robustness but also provides a reassuringly premium feel.
Pro-Level Performance
The Xbox Series 2 is not just about aesthetics and customization; it's built to deliver pro-level gaming performance. The controller features adjustable-tension thumbsticks, enabling you to choose between three tension settings for a tailored experience. This level of precision is crucial for competitive gaming where every fraction of a second counts.
The controller also comes equipped with a built-in rechargeable battery, ensuring you stay in the game without interruption. The USB-C charging dock provides a convenient and quick way to recharge, so you never have to worry about running out of power.
Top Xbox Controller by AimControllers
As the gaming community eagerly anticipates the grandeur of Black Friday, one name stands out among the plethora of deals — AimControllers. Renowned for their top-notch quality and innovation in gaming peripherals, AimControllers is set to roll out enticing Black Friday deals on their range of Xbox controllers. Let's explore the top picks that await gaming enthusiasts during this festive season.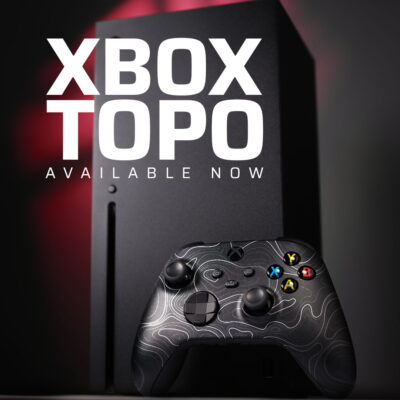 AimControllers Controller — Best Xbox Series X and Series S Controllers
Undoubtedly, the AimControllers Xbox controller is a showstopper. Boasting all the features of the official controller and then some, AimControllers takes it a step further with their unique customizations. From eye-catching designs to precision modifications, this third-party controller is a perfect blend of style and substance.
If you've embraced the next-gen gaming with the Xbox Series X, AimControllers has you covered. The AimControllers Xbox Series X Controller is engineered to harness the full potential of Microsoft's latest console. Enhanced ergonomics, responsive buttons, and sleek design make this controller a must-have, especially with the Black Friday discounts.
Compact, powerful, and budget-friendly, the AimControllers Pro controller is a fantastic choice for Series S owners. Black Friday brings even more value, making it an opportune moment to upgrade your gaming arsenal. Don't miss out on the chance to elevate your gaming experience with this controller.
Top AimControllers Xbox Controller Features
AimControllers takes personalization to the next level. The Custom Series allows gamers to tailor their controllers according to their preferences. Choose from a spectrum of colours, and button configurations, and even add unique graphics for a controller that truly reflects your style. This commitment to customization ensures that no two AimControllers are the same, providing a bespoke gaming experience.
The official Xbox Elite Series 2 controller is already revered for its premium features. AimControllers, however, elevates this experience further. The AimControllers Xbox Elite Series 2 controller retains all the advanced features of the official model but adds an extra layer of customization, giving gamers unprecedented control over their gameplay. Hence, keep tabs on AimControllers Black Friday Xbox controller deals!
Xbox Storage Expansion Card
As game sizes continue to grow, extra memory is a necessity. Consider investing in a storage expansion card, such as the C50, to ensure you never run out of space for your favourite titles. It's a game-changer for those who want to keep their gaming library expansive. Unlock the potential for more games and seamless experiences with additional storage.
Xbox Gaming Headset
When it comes to gaming, audio quality is non-negotiable. The best Xbox gaming headsets offer crystal-clear sound, allowing you to hear every footstep, gunshot, and dialogue with unparalleled clarity. Whether you're exploring open-world landscapes or engaged in intense multiplayer battles, fantastic audio enhances the overall gaming experience.
To help you kickstart your search, here are some top picks for Xbox Series X headset in 2023:
SteelSeries Arctis Pro Wireless
Razer Nari Ultimate Wireless
HyperX Cloud II Wireless
Astro A50 Wireless
Turtle Beach Elite Pro 2
Each of these headsets offers a unique set of features, so explore their specifications to find the one that aligns with your gaming needs.
Favourite Xbox Accessories for Your Ultimate Xbox Experience
As Black Friday approaches, seize the opportunity to transform your Xbox gaming setup. Remember the key dates, explore Microsoft's exclusive promotions, and invest in top-notch games and accessories. Whether it's upgrading your controller, expanding your storage, or diving into new gaming experiences, these choices will undoubtedly enhance your gaming escapades. Get ready to immerse yourself in the best Xbox experience yet and get the best value for money.
Key Takeaways:
Mark your calendars for Black Friday on the 24th.
Explore exclusive promotions from Microsoft for unbeatable deals for Xbox gamers.
Add must-have games and Xbox Game Pass Ultimate to your collection.
Elevate your gaming setup with top-notch accessories, including headphones, controllers, and extra storage.
Check out AimControllers for the controllers best for Xbox.
Sign up for the our newsletter to stay up to date!